Current Teaching and Bookbinding Class Schedule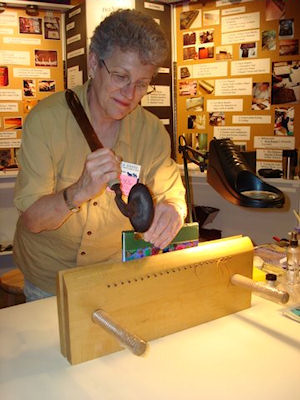 2016:
June 12 – 18, 2016 – John C. Campbell Folk School, Brasstown NC
Enclosures for Books-Boxes and Slip Cases…If you are intrigued by boxes and slip cases for books that both protect and enhance their display, this is the class for you. Bring your book to use as a model to build these structures. Learn how to take the necessary measurements, cut accurate parts and assemble strong boxes and slip cases. We will also examine magnetic closures, flip lids, secret compartments and more.
July 24 -29, 2016 – John C. Campbell Folk School, Brasstown NC
Beginning Book Repair…Bring your damaged books to learn traditional hand binding repair and restoration techniques. Topics include: rebacking and rebinding of books, paper cleaning and repairs, conditioning and refurbishing leather, applications for acid free and archival products, kozo and Goldbeater's Skin for joint repairs, titling and tooling in gold and metalic foils, and cosmetic use of pigments and dyes. Students will complete at least a dozen different kinds of book/paper repairs and leave with directions and examples to do many more.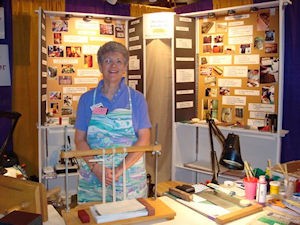 Private Lessons:
Private lessons are available at our Asheville Bindery, please give us a call for additional information.