New Bindings for Books & General Bookbinding Services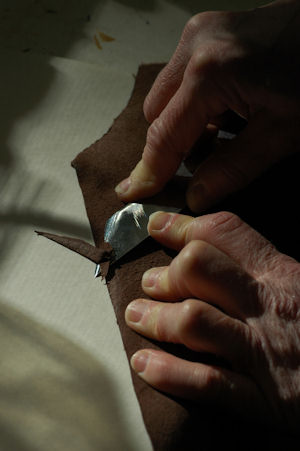 Light of Day has a long established history of working with town planning departments, legal offices, institutions of higher learning, churches and synagogues, newspapers and the general public to create new bindings and replacements for old covers of books. In addition, students often bring their theses and dissertations to be bound as part of their program requirements or as gifts for family members.
Most of these books receive moderate to high use and need to be constructed of industrial strength materials. The customer can choose from a wide range and type of book cloths, leathers, imitation leather, plain and decorative papers.
Refer to the pricing page to learn the basic fees for such bindings.