2016 Teaching Schedule Update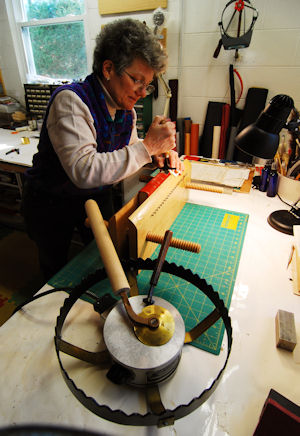 In addition to private lessons, Dea will be teaching once again at the John C. Campbell Folk School in 2016. Her class offerings will include Enclosures for Books – Boxes and Slip Cases, June 12-18, 2016 and Beginning Book Repair, July 24-29, 2016.
The Folk School is located in Brasstown, situated in the mountains of Western North Carolina. Read more about her bookbinding classes with descriptions here.